Metric Hydraulic Tubes: Why They Are Top Choice For Automotive Industry?
2022-09-06
What Is A Metric Hydraulic Tube?
Metric hydraulic hose is a type of hydraulic hose used in many industrial applications. We can use it for a variety of purposes, such as connecting hoses and pipes, sealing fluid lines, and more. The main purpose of the hydraulic tube is to provide pressure to the hydraulic system.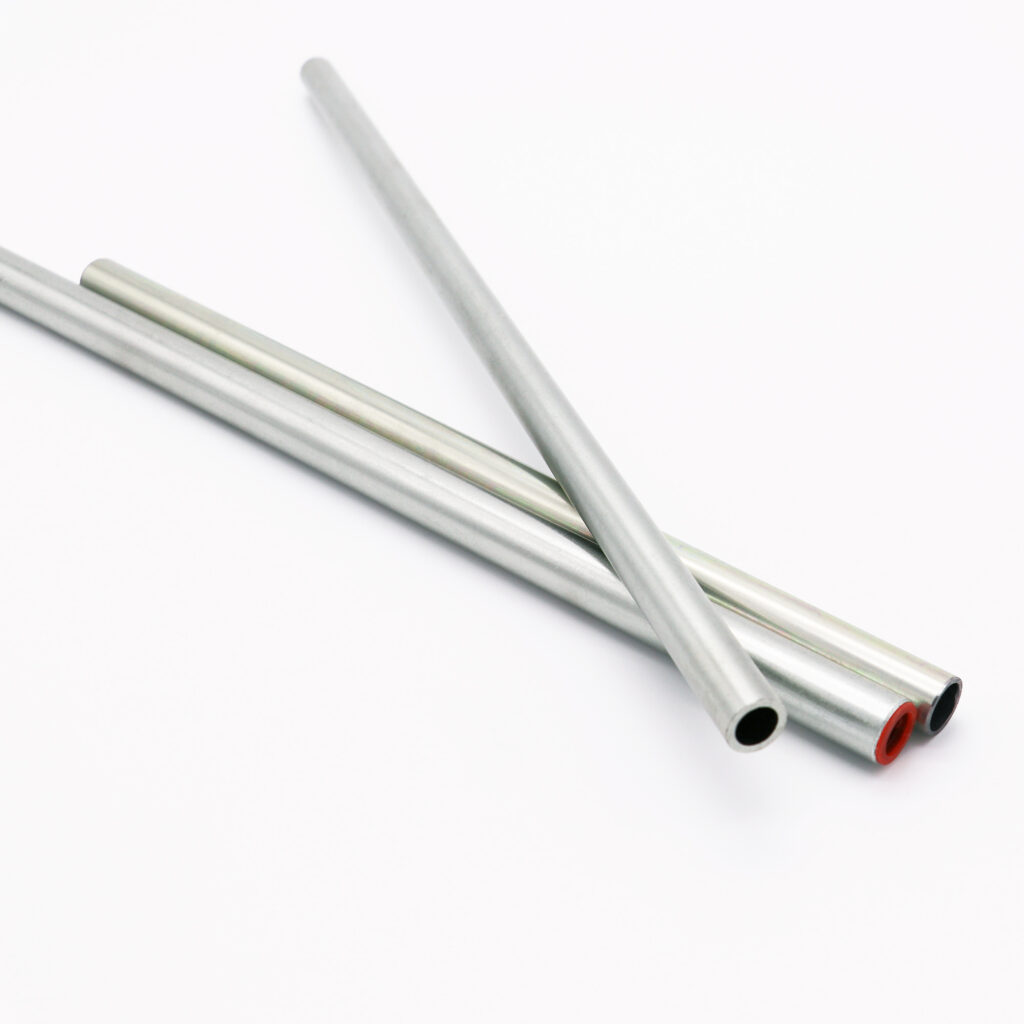 What Is The Difference Between Metric And Standard Hydraulic Tubing?
Metric hydraulic tubing is usually smaller than standard hydraulic tubing. It has thinner walls and is less prone to bursting or rupturing under high pressure situations. Metric tubing also has higher tolerances than standard tubing which makes it easier to assemble in tight spaces with minimal clearance.
It's easy to know that it is a type of hydraulic tubing that is used in hydraulic systems. What's more,we often use it for industrial applications and for hydraulic systems that require large volumes of fluid. It is available in many different sizes and materials, which makes it possible to find one that meets your specific needs.
It is also known as Metric tubing or Metric pipe. The term metric refers to the size of the tube, which is measured in millimeters (mm). The most common sizes are 10 mm and 16 mm but there are others available if these do not meet your needs.
Features Of Metric Hydraulic Tube:
1. We make it with carbon steel, stainless steel and alloy steel.
2. You canuse it for hydraulic cylinder and hydraulic equipment.
3. The wall thickness of the tube is 4mm-20mm, which can be customized according to customer requirements.
4. The surface treatment of pipes includes polishing, phosphating, painting, etc., which can meet different standards in different fields and uses.
5. We have advanced production equipment and mature technology in this field, so we can provide high quality products with competitive price to customers.
Benefits Of Metric Hydraulic Tube:
Metric hydraulic tube is a better choice for many reasons, including:
Metric hydraulic tube has a higher working pressure than standard hydraulic tube. This makes it ideal for industrial applications where the tube meets to high pressures and high temperatures.Metric hydraulic tube also has a wider wall thickness than standard tubes, which helps it resist pressure and wear from heavy-duty machinery.
Metric hydraulic tube has a higher tensile strength than standard tubes, which means they don't deform or break as easily when put under stress or pressure. The extra thickness of the walls also helps prevent kinking and other damage that could occur in standard tubes.
Metric hydraulic tubing is lighter than standard tubes because of its thinner walls and larger bore size. This makes metric tubes easier to manipulate when installing them in machinery or equipment, which reduces the risk of injury and fatigue among workers who handle them every day.
What Can Global Steeltube Offer The Best Metric Hydraulic Tube?
We offer a wide range of metric hydraulic tube for our clients. The products are made from high-quality raw material and are tested on various parameters before delivering to the customers.
Our company has been serving the clients for more than two decades, and we have earned a good name in this industry. We offer the best product at an affordable price. Our products are available in different sizes and specifications as per the needs of our customers.
We have a team of experienced professionals who work hard to provide only the best quality products to our customers. They check each product thoroughly before delivering it to their customers. They also provide after sales service to their customers so that they can get all their queries resolved immediately if any problem occurs during installation or maintenance of the product.
There Are Many Reasons Why You Should Choose It:
1. High quality and reasonable price:
2. Customers' needs vary, we can meet your requirements and provide you with the best products;
3. The product is durable, reliable and practical;
4. We have our own factory, so we can control the quality of products strictly;
5. The product has passed strict inspections before being sent out.
Precautions:
1.You should not bend or blend it over 90 degrees at one time, to avoid the tube from cracking.
2.You need to store it in a cool, ventilated place and should not expose it to the sun for more than 30 days.
3.It cannot be used for water containing more than 1% of alcohol or oil-containing products, otherwise it will cause damage to the tube wall.
4.Do not use solvents such as alcohol or acetone for cleaning, because they will damage the tube wall;
5.Do not use acid or alkali chemicals such as hydrochloric acid and sodium hydroxide solution as well as strong alkaline detergent liquids such as sodium carbonate solution and potassium permanganate solution without dilution when cleaning pipes;
6.Do not use high temperature steam nozzles, hot air guns and other high temperature devices when cleaning pipes;
7.Do not use solid abrasive materials such as emery paper when cleaning pipes;
8.Do not weld or heat above 200°C in case of using copper tubes or above 160°C in case of using stainless steel tubes.
Preparation Before Buying:
Hydraulic tube is one of the most important components of hydraulic equipment. It is responsible for transmitting power from the pump to other components, such as motors, valves and cylinders.
There are many different types of hydraulic tubes available, varying in size and pressure rating. When choosing tubing for your application, it is important to know what type of fluid you are using and how much pressure it will withstand, as this will determine whether you need oil resistant tubing or stainless steel tubing. The type of fluid will also dictate what type of material you should use:
Stainless Steel – This material is typically used for applications where there's a high risk of corrosion due to the presence of hazardous chemicals or other factors that could lead to rusting.
Carbon Steel – This material is less expensive than stainless steel but not as corrosion resistant. It's suitable for applications where there's a risk of corrosion but not so severe that it would compromise function or safety (for example, if you're working with water).
Conclusion:
It is a hydraulic tube which is used for transferring fluids,and it is made of rubber and it has different sizes. It can be used in many different applications like medical, construction and other industries.
In conclusion, the metric hydraulic tube has many different uses in many different industries. The most common use of this product is in the medical industry where they use it as an alternative to blood vessels.The reason they use this product instead of blood vessels is because they are easier to transport and be a major part in any size you want.
If you encounter any problems when selecting products, please contact us: Global Steeltube,we are here for you!