For Construction Machinery
2022-07-05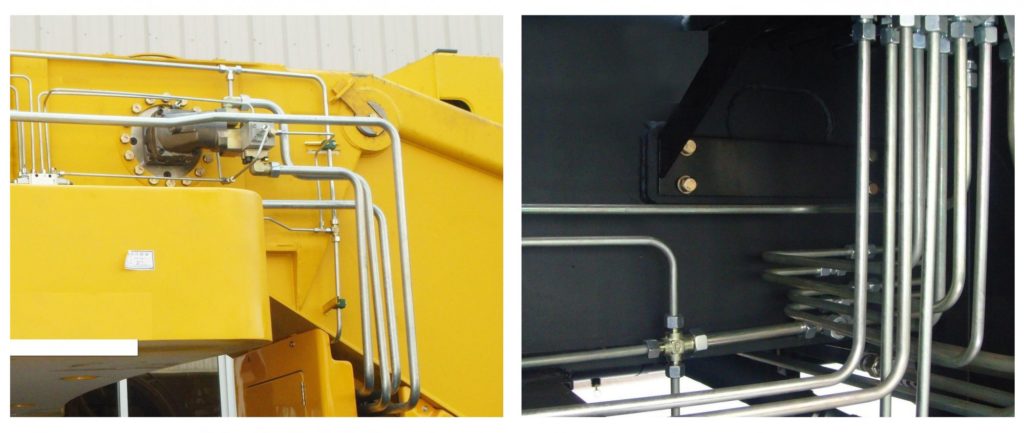 DIN 2391 precision hydraulic steel pipes are widely used in the chassis hydraulic and air piping systems of various construction machinery.
Its advantages include no oxide layer on the inner and outer walls, no leakage under high pressure, high precision, no deformation during cold bending, and no cracks when expanding or flattening.
China's Most Diverse & Specialized Steel Tube & Pipe Company
With a huge depth of inventory and a wider range of in-stock products than any of our competitors, global steel tube is the most diversified and specialized steel tube and steel pipe distributor in the United States. We are committed to being a true one-stop-shop for a wide variety of industries, supplying square steel tubing, rectangular steel tubing, round steel tubing, jumbo steel hss and other pipe products in hard-to-find sizes that are difficult to source.
Global Steel Tube is an authorized distributor for all major international brands of square and rectangular tubes like Sch 40 HSS (High Strength Steel), SCH 80 HSS (High Strength Steel), SCH 160 HSS (High Strength Steel), and SCH XS (Super Extra Strong). We also stock ASTM B36 /A36 Steel Rectangular Tube.
Specializing in Cold Drawn Seamless Tube & Pipe Products
We have been serving customers from around the world for over 30 years. Our high-quality products meet or exceed international standards for machining, fabrication, and welding applications such as oil wells, petrochemical plants, refineries, offshore platforms, and power plants as well as