Why is Cold Drawn Seamless Steel Tube A Good Choice?
2022-08-24
What Is Cold Drawn Seamless Steel Tube?
Cold drawn seamless steel tube is a kind of seamless steel pipe that is manufactured by cold drawing. There are different sizes and wall thicknesses and they are widely used in the fields of mechanical engineering, construction, and automobile manufacturing.
The raw material for cold-drawn seamless steel tubes is carbon steel or alloy steel.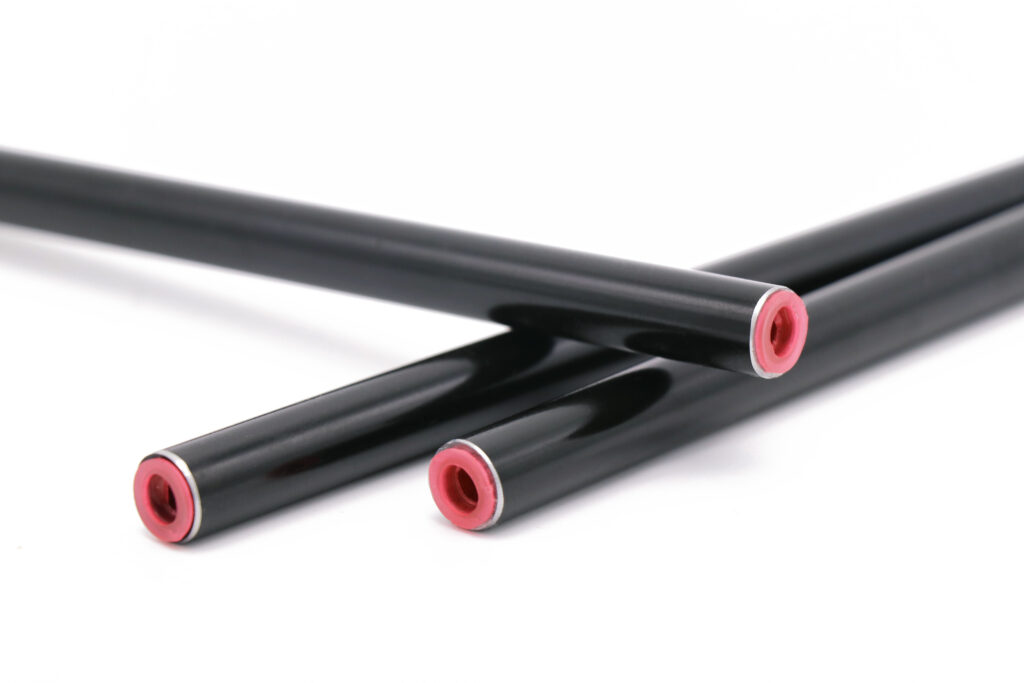 In order to ensure the quality of the finished product, we require our suppliers to provide a certificate issued by a qualified testing institution such as SGS or TUV Rheinland.
They also have to meet our strict specifications and requirements during the production process.
We Global Steeltube offer a range of standard products that are available at competitive prices. However, if you need a special size or shape, we will be happy to manufacture it according to your requirements at no extra cost!
Features Of Cold Drawn Seamless Steel Tube:
1. There are excellent mechanical properties in it.
2. It can be made into different dimensions according to the requirements of customers and users.
The price of seamless steel tubes is much lower than that of welded tubes due to the fewer labour costs involved in producing them.
3.
1) Good tilt deformation ability;
2) High rigidity;
3) Low elongation;
4) Good impact strength;
5) High crack resistance.
Benefits Of Cold Drawn Seamless Steel Tube:
Cold-drawn seamless steel tubes are manufactured using a cold drawing process. We can use it for storage, transport, and transmission of chemicals, water, oil, etc. They are available in a wide variety of shapes and sizes.
It has the following advantages:
1) It is cost-effective and reduces manufacturing cost.
2) It has uniform wall thickness.
It can be easily welded on both ends due to its uniform diameter throughout its length which makes them very useful for joining two pieces together by welding on both ends to make a continuous piece that can then be used for various applications like pipelines etc.
3) Excellent dimensional stability during heat treatment processes
4) Good surface finish, smoothness and straightness
5) High strength-to-weight ratio
6) Low fatigue life, good weldability
Global Steeltube is a large-scale enterprise in the steel pipe and tube industry. With a large number of advanced production lines and excellent technology, it has the ability to produce various steel tubes with a thickness of 4mm~40mm.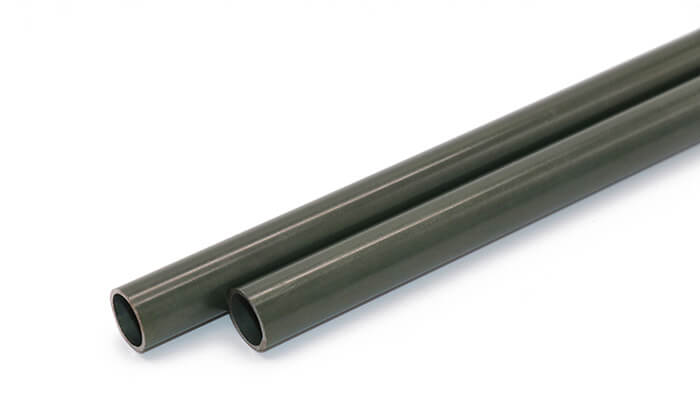 The Production Process:
We deliver it from the warehouse or received it from other factories by our staff, then put it into a cold rolling mill for straightening, followed by hot rolling and annealing after cooling.
The surface is finished by milling and grinding to obtain the required size.
Finally, it goes through several quality inspections before being packed for delivery.
What Can Global Steeltube Offer The Best Cold Drawn Seamless Steel Tube For You?
It has the traits of good toughness and high fatigue strength. We can see it in the manufacture of auto parts, construction machinery, agricultural machinery and other mechanical equipment;
1) High quality and reasonable price;
2) High strength and toughness;
3) Good machining performance and surface finish;
4) Easy to weld and bend;
Why You Should Choose Cold Drawn Seamless Steel Tube?
What are its advantages?
Good processability, high strength, excellent corrosion resistance, and long service life. You can find it in various industries such as petroleum refining, chemical engineering, metallurgy industry, etc.
All our products are manufactured with high standards of quality control and are certified by ISO9001, SGS and CE. We have a professional QC team that strictly inspects the products before shipment, so as to ensure that only qualified products reach our customers.
We have our own factory and can provide you with the most competitive price! If you need other sizes than we can produce, please contact us for details. We will give you a good discount!
We have a large stock in the warehouse, so we can ship out your order within 24 hours after payment confirmation if we have it in stock;
if not in stock, it will take about 10 days after payment confirmation by air/sea freight/courier/express delivery according to different countries.
There Are Many Reasons Why You Should Choose It:
1)High quality: We have a strict quality control system, our products are of high standard, and we always try our best to provide you with the best products;
2)Customized service: We can produce according to your drawings or samples;
3)Good price: We will provide you with a competitive price based on our best quality and service.
Precautions:
Permissible temperature:
Black oil pipe, grey steel pipe, and seamless steel tube can be used in general purpose temperature, but the service temperature is lower than the ambient temperature by 20-30 degrees Celsius. The maximum allowable working pressure is not more than 4.0MPa.
2. The use of the black oil pipe, grey steel pipe and seamless steel tube should be cleaned before use and packed in a dry place to avoid rusting, and it should be checked regularly for damage or deformation and repaired when necessary to avoid potential accidents caused by leakage;
3. The user shall open the valve on both sides of the black oil pipe, grey steel tube and seamless steel tube before use for inspection, check whether there are signs of leakage or damage;
4. The user should ensure that its own equipment meets the relevant requirements of this standard during transportation and storage;
5. If there is no obvious leak at the joint between two pipes after filling with liquid, they can be connected together;
The size selection of various specifications of black oil pipe,grey steel tube and seamless steel tube should comply with relevant national standards or industrial technical standards;
Avoid using the steel tube in a corrosive environment.
Avoid using the steel tube to transfer oil and other corrosive liquids.
Avoid bending or twisting the steel tube, which will cause its surface to become uneven, especially when it is cold drawn seamless steel tube.
Do not use the steel tube for high temperature heating (above 200 degrees Celsius) or high pressure filling (above 8MPa).
Do not use the product under high temperature conditions (especially above 200 degrees Celsius).
Preparation Before Buying:
This is an important step in the process of buying steel tubing. You should have a clear idea of what you want to do with your tube, and how it will be used. The type of steel and the wall thickness will depend on this. The size and shape of the finished product will also be determined by the specifications that you choose.
You should also make sure that you have everything ready before you start shopping for tubing. To begin with, make sure that you have all the necessary tools ready at hand; you don't want to be caught out when trying to cut or thread your tube. If you are going to be using any other equipment, such as welders or benders, then make sure that they are working correctly and tested before use.
It is also worth checking that all your safety gear is up to date and in good condition – especially eye protection, which can be crucial if there is any risk of flying sparks or hot metal fragments hitting your face!
Don't Forget To Consider Your Budget:
So you've decided to purchase a cold drawn seamless steel tube. You want to get the best quality product for the best price.
You've done your research and have found the perfect size, length, and diameter for your project. So you're ready to buy. But before you do, there's one more thing you need to consider — budget.
It's important to have a budget in mind when ordering steel pipe online or from a catalogue.
Some materials can be expensive and if you don't have a good idea of how much money you'll have available for this project, it could end up costing you more than expected.
This is why it's important to know what kind of material you're looking for before doing any shopping around.
Materials like stainless steel or aluminium are typically more expensive than carbon steel because they're stronger and more durable than carbon steel pipes.
However, if there's no need for strength or durability — such as in cases where the pipe will only be used once and then discarded — then carbon steel might be just fine for what you need it for.
Conclusion:
The benefits that you can get from the cold-drawn seamless steel tube are so many. One is that it has a smooth surface and it does not have any defects such as scale or warping.
This makes it possible for you to use it in various applications without having to worry about any problems at all.
Another benefit is that the material is generally more durable, making it ideal for a variety of applications
Please keep in mind that when using it, you should make sure that you take care of it so that you can prolong its lifespan and avoid any problems from happening along the way.
For example, if there are any scratches on your pipe, you should immediately clean them up before they become bigger or worse still, cause an accident down the road!
In conclusion, there are many benefits of using cold-drawn seamless steel pipe, we believe you will need it to help you solve your problems.
With high efficiency, durability, and user-friendliness, global steeltube 's power stations are superior to any other company. Check out our selection of cold-drawn seamless steel pipes for more details.