Why You Need To Start Using Hot Rolled Seamless Tubing?
2022-09-07
What Is Hot Rolled Seamless Tubing?
Hot rolled seamless tubing is made from hot rolled steel sheets and has a seamless or welded construction. We produce it through a continuous process in which the steel sheet is passed through rollers, which give the material its final shape. These tubes are very robust and can withstand high temperatures and pressure. The most important feature of these tubes is that they have very good mechanical properties such as high tensile strength, ductility, and impact resistance. We cna use it in a variety of applications such as boilers, pressure vessels, gas pipelines and other similar products.
There are various industries we can use it, like automotive, aerospace & defense, construction & infrastructure, oil & gas etc.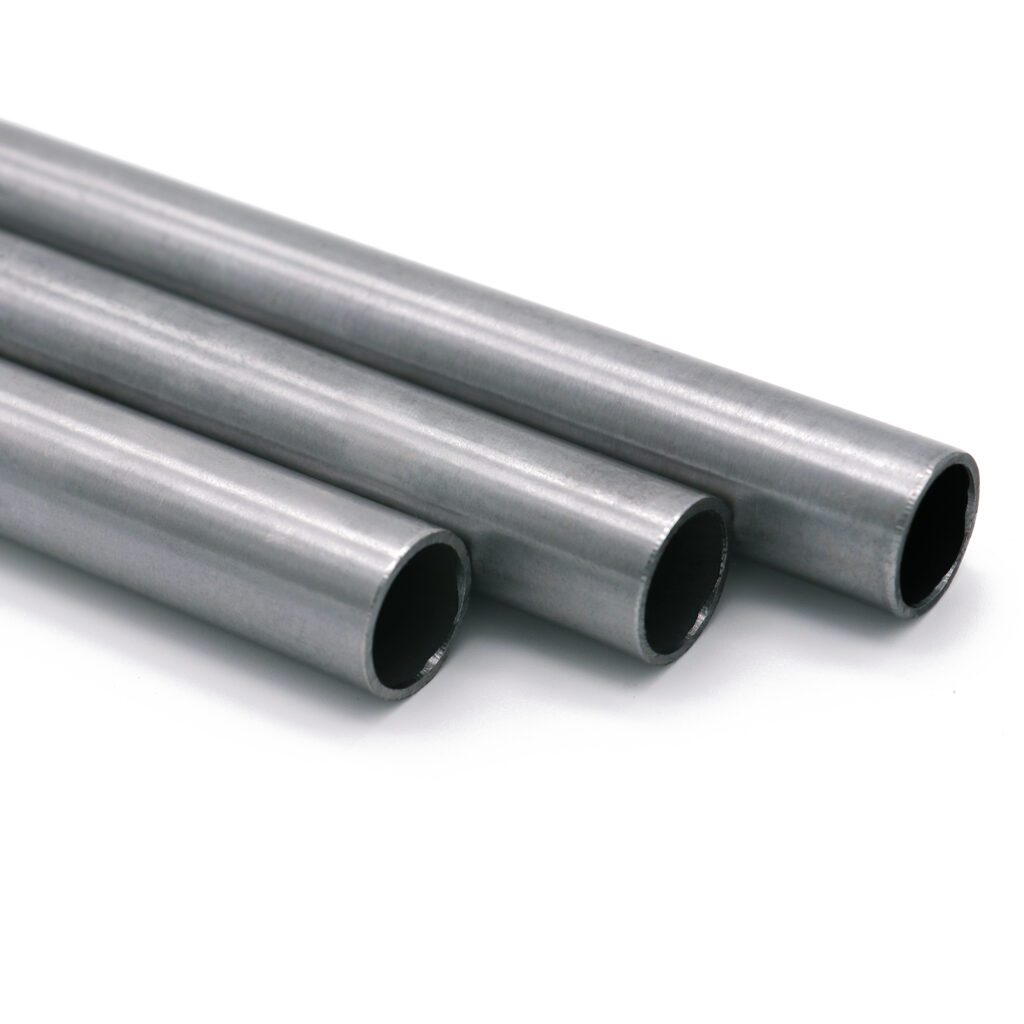 Benefits Of Hot Rolled Seamless Tubing:
High strength, good ductility, uniform wall thickness and good surface quality.
Low cost and easy to produce in large quantity.
Easy to weld and fabricate by machining.
Excellent resistance to fatigue and high temperature.
1. It has very low resistance to flow because there are no welds or seams inside the tube. This results in better performance for high-pressure applications such as hydraulic lines and other high-pressure hydraulic systems.
2. It has very good fatigue strength compared with cold drawn seamless tubing as well as other types of tubing due to its lower internal stress level caused by welding or other processes associated with cold drawing operations such as annealing or normalizing etc..
3. It has better corrosion resistance than cold drawn seamless pipes because of its higher carbon content, which makes it more corrosion resistant than cold drawn pipes because of their lower carbon content, which makes them more susceptible to using them Corrosion of chemicals present in industrial environments under pressure (high temperature).
4. Cost savings.
This type of tubing is less expensive than other types of pipe, thanks to its thicker walls.
5. Improved strength.
Seamless tubing has greater tensile strength than welded tubing and therefore requires fewer joints for most applications.
6. Increased durability.
Seamless tube has greater resistance to corrosion, impact and abrasion than welded tubing or other piping materials.
Applications:
The most common use of hot rolled seamless tube is in the oil, gas and petrochemical industries. Meanwhile, we can apply it for high-pressure steam lines, condensate return lines, heating systems and other industrial piping applications.
You will not only find it in transport chemicals, water and other fluids in the chemical industry, but alos for pressure vessels or storage tanks.
In addition to these applications, hot rolled seamless tubes are used in construction projects such as bridges and buildings.
Why Choose Global Steeltube For The Hot Rolled Seamless Tubing?
1.Lower Price: We can provide you with competitive prices with high quality.
2.Fast Delivery: We have a large stock, so we can delivery the goods immediately after receiving your payment.
3.Small Order Acceptable: As long as you place an order with us, we will be happy to serve you at any time!
4.Professional Service: We have professional engineers who are familiar with the steel tubes and pipes industry, they are able to provide professional technical support and services for our customers based on their needs and requirements.
Precautions:
1.Avoid direct sunlight and excessive heat to the product.
2.Avoid the use of solvents or strong chemicals, such as gasoline and other chemicals containing acids, alkalis and salts, as well as flame-retardants and lubricants.
3. Don't clean it before finding the surface is scratched.
4. Select the material carefully, and choose the allowable value of thickness.
5. Before welding, cutting it into pieces, cleaning and degrease it.
We recommend automatic welding machines for seamless steel pipe welding, but manual welding is also possible if necessary precautions are here.
During the hot rolling process, the welded joint of the seamless steel pipe must be cooled immediately to prevent the welded joint of the seamless steel pipe from cracking or deforming due to the residual heat after the hot rolling is completed.
Conclusion:
The hot rolled seamless tubing has many benefits that make it an ideal choice for many industries. By rolling metal sheets into one continuous piece, it appears before our eyes. This process allows for the tube to be lightweight, durable and easy to transport. We produce it with different levels of wall thickness, which gives it its strength and flexibility.
Any questions about the product, feel free to ask us: Global Steeltube.