One-Day Trip To A Reliable Hydraulic Line Tubing Manufacturer
2023-05-18
Do you know the production process of a hydraulic line tubing manufacturer? What is the use of knowing this information? Can help you choose your pipe manufacturer more wisely.
When it comes to hydraulic systems, the importance of high-quality tubing cannot be overstated. The reliability and performance of these systems depend greatly on the tubing used. If you're in search of a reliable hydraulic line tubing manufacturer, look no further!
In this blog, we will take you on a virtual one-day trip to explore the world of hydraulic line tubing production, focusing on a reputable manufacturer that guarantees top-notch products.
Morning Arrival: A Warm Welcome
As you step into the premises of our chosen hydraulic line tubing manufacturer – Global Precision Steel Tube, you're greeted with a warm welcome by the staff. The company's commitment to customer satisfaction is evident from the start. The reception area is adorned with accolades and certifications, reflecting their dedication to quality.
Guided Tour: Behind the Scenes
Once you've been introduced to the company, a knowledgeable guide takes you on a fascinating tour through the manufacturing facility. You get a firsthand look at the intricate processes involved in producing hydraulic line tubing. From raw material selection to the final product, every step is meticulously executed to ensure durability and performance.
The guide explains that the company utilizes advanced machinery and cutting-edge technologies to manufacture hydraulic line tubing. Automated systems and quality control measures are in place to maintain consistency in production. Their team of skilled engineers and technicians works diligently to meet industry standards and customer specifications.
Reliable & Professional: Global Precision Steel Tube Hydraulic Line Tubing Manufacturer
As you arrive in Xuzhou City, located in Jiangsu Province, you are greeted by the bustling industrial atmosphere. Just 2.5 hours away from Shanghai, this city is home to Global Precision Steel Tube, a renowned hydraulic line tubing manufacturer.
Prepare yourself for an exciting day exploring their state-of-the-art facilities and discovering the company's strengths.
Introduction to Global Precision Steel Tube:
Nestled in a sprawling area of 68000 ㎡, Global Precision Steel Tube's factory is equipped with numerous advanced production lines and cutting-edge testing equipment.
With over 300 dedicated employees, the company boasts an impressive annual output of 18000 tons. Their commitment to excellence has earned them the trust of customers from 60 countries, making them a global leader in the industry.
Factory Tour: Witnessing Professionalism in Action
As you step into the factory premises, you are immediately struck by the organized and efficient workflow. The production lines are a hive of activity, showcasing the company's commitment to precision and quality. Expert technicians and engineers can be seen meticulously overseeing each stage of the manufacturing process.
This hydraulic line tubing manufacturer places great emphasis on research and development. They continuously improve the quality of their tubing by carefully selecting high-quality steel billets with optimal chemical composition and mechanical properties. Rigorous testing ensures that the tubing meets the required elongation, tensile strength, and high-pressure resistance standards.
 Detection steps and procedures:
The company's dedication to quality is apparent in its strict control and testing procedures at every step of production. This meticulous approach guarantees that each tube produced adheres to the highest standards.
The products of the Global Precision Steel Tube hydraulic line tubing manufacturer are known for their exceptional bending and forming properties, as well as their superior adhesion and high ductility, making them a preferred choice for various industries.
Multiple hydraulic line tubing is available in this manufacturer:
This hydraulic line tubing manufacturer's galvanized tubing is a testament to its commitment to excellence. The tube is coated with a protective layer of zinc, enhancing its corrosion resistance and extending its lifespan. This galvanized tube offers exceptional durability and is widely used in industries where exposure to harsh environments is a concern.
The phosphated tube from Global Precision Steel Tube sets new standards in performance and reliability. By undergoing a phosphating process, the tube's surface is treated to improve its corrosion resistance and facilitate better adhesion for subsequent coatings or sealants. This high-quality phosphated tube ensures optimal functionality and longevity in hydraulic systems.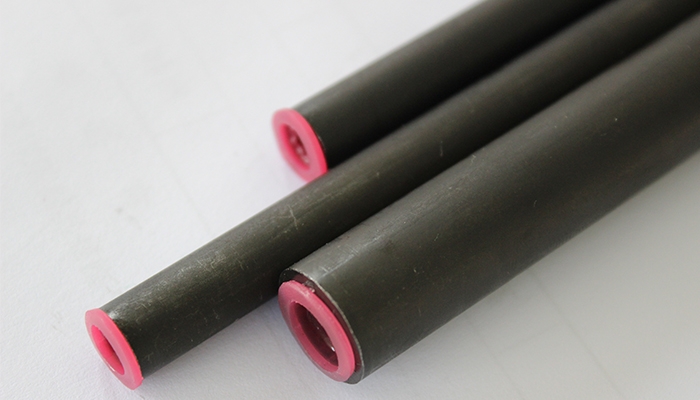 Known for its impeccable surface finish and dimensional accuracy, the bright precision steel tube from this hydraulic line tubing manufacturer is a true marvel. Manufactured with utmost precision, this tube exhibits exceptional bending and forming properties, allowing for seamless integration into various hydraulic applications. Its smooth and lustrous appearance adds a touch of sophistication to any system.
Global Precision Steel Tube's passivated tube is the epitome of excellence in surface treatment. Through a meticulous passivation process, the tube's surface is protected against corrosion and contaminants, ensuring long-term reliability. This passivated tube meets stringent industry standards and is widely sought after for its exceptional resistance to corrosion and chemical reactions.
This hydraulic line tubing manufacturer offers comprehensive tube assembly solutions, catering to the diverse needs of customers. Their skilled technicians and state-of-the-art equipment ensure precision and reliability in every assembly. Whether it's complex hydraulic systems or custom-made assemblies, Global Precision Steel Tube delivers products that are meticulously crafted and thoroughly tested to guarantee optimum performance.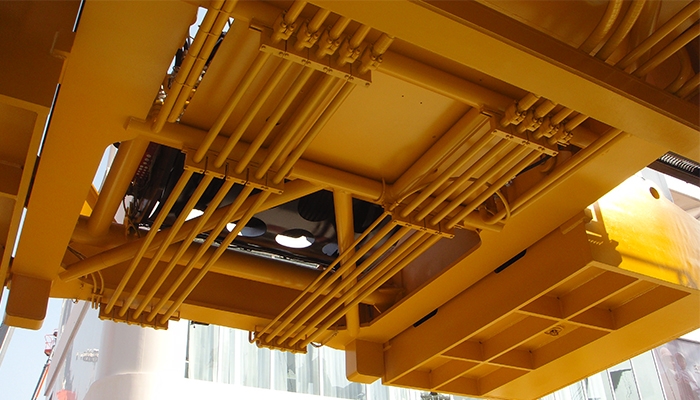 Quality Assurance: Zero Compromise
During the tour, you discover the manufacturer's unwavering commitment to quality assurance. The tubing undergoes rigorous testing at various stages to ensure it meets the highest standards.
The manufacturing process adheres to strict quality control protocols, including checks for dimensional accuracy, tensile strength, corrosion resistance, and pressure endurance.
The manufacturer also invests in research and development to stay ahead of industry advancements. This allows them to continually improve their products and provide customers with innovative solutions. Their dedication to quality assurance instills confidence in their clientele, making them a reliable choice for hydraulic line tubing.
Customization Capabilities: Tailored Solutions
One key aspect of this hydraulic line tubing manufacturer's success is its ability to offer customized solutions. During the tour, you learn that they understand the unique requirements of different industries and applications. They work closely with customers to provide tailored tubing solutions that precisely match their needs.
Whether it's specific dimensions, material composition, or surface finishing, the manufacturer has the expertise to deliver personalized results. Their commitment to customization ensures that each client receives tubing that maximizes the efficiency and performance of their hydraulic systems.
Final words:
As your one-day trip comes to an end, you leave the hydraulic line tubing manufacturer's premises with a profound sense of trust and satisfaction.
The experience has showcased their dedication to producing reliable and high-quality tubing. From their warm welcome to their state-of-the-art facility, the manufacturer exudes professionalism and expertise.
If you're in need of hydraulic line tubing, consider partnering with this reliable manufacturer. Their commitment to quality assurance, customization capabilities, and continual improvement makes them an ideal choice for businesses across various industries.