Zinc Plated Hydraulic Tubing Steel Pipe's Details
2022-08-25
What is Zinc Plated Hydraulic Tubing Steel Pipe?
It is produced by threading, bending, and welding cold-rolled steel coils into various shapes. They are then coated with a zinc protective layer that prevents rust.
After this process, the pipes are coated with oil and dried in an oven to prevent cracking. The resulting product is commonly known as black steel tubing or galvanized tubing.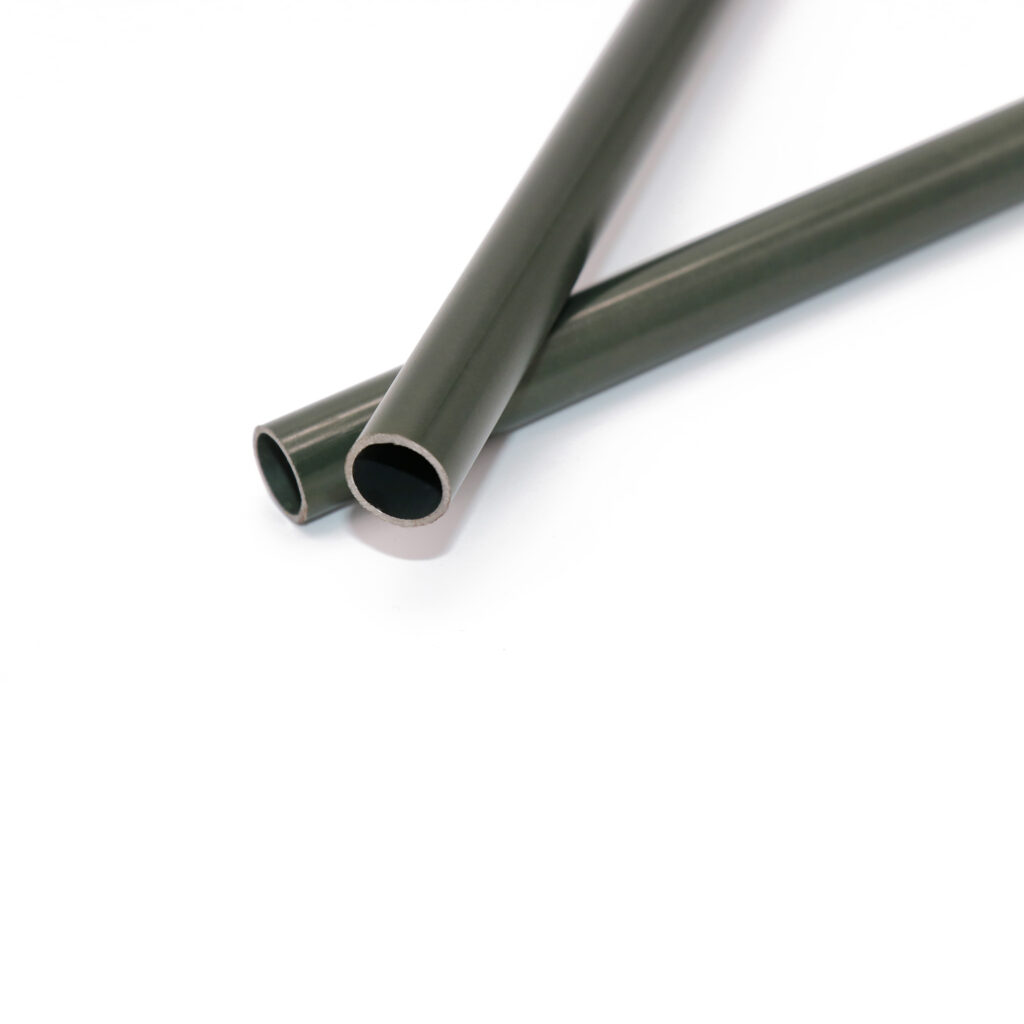 The advantage of using zinc plated hydraulic tubing steel pipes over other types of piping systems is that they are long-lasting, durable and easy to install. They can be used in various different applications including plumbing, building and construction projects as well as industrial processes such as gas lines and oil lines etc.
Features of Zinc Plated Hydraulic Tubing Steel Pipe:
It is the most popular product in our company and has the features of high strength, good toughness, low price, and beautiful appearance. The main features are as follows:
1) Good corrosion resistance. Zinc plating film has excellent corrosion resistance to many acids and alkalis and salt water. In addition, it also has good resistance to weak acids such as acetic acid, formic acid and glycolic acid;
2) Excellent heat resistance. The scope of temperature application is -30℃~200℃;
3) Good mechanical properties. It has good tensile strength and elongation ratio, but lower impact strength than steel pipes without zinc plating film;
4) Good welding performance for joints of different diameters;
5) Good bending performance. The bending radius can be small or large according to requirements;
Easy processing performance due to its good ductility;
Good weldability;
Easy installation
Benefits of Zinc Plated Hydraulic Tubing Steel Pipe:
Zinc plated hydraulic tubing steel pipe is a kind of ductile iron tube, and its main components are zinc and iron.
It has good corrosion resistance and low operating temperature. That's why we can see them in industries like petroleum refining, chemicals, power plants, shipbuilding, and more.
The advantages of zinc plated hydraulic tubing steel pipe:
1. Good corrosion resistance;
3. Low thermal expansion coefficient;
4.Good weldability (smooth surface)
What Can Global Steeltube Offer The Best Zinc Plated Hydraulic Tubing Steel Pipe For You?
We are a professional manufacturer, exporter and supplier of zinc plated hydraulic tubing steel pipe in China. Our products contain high-quality materials for long-term use.
1. We have our own factory and we can provide high-quality products at a low price.
2. Our products are durable, corrosion-resistant and easy to install.
3. We have many years of experience in this industry, so we can give you the best service and products!
4. We have more than 30 years of experience in producing zinc plated hydraulic tubing steel pipe with different specifications and good quality.
1) Zinc Plated Hydraulic Tubing Steel Pipe with different wall thicknesses, which are mainly used in the construction of buildings, bridges, highways and other civil engineering projects.
2) Zinc Plated Hydraulic Tubing Steel Pipe with EN10217 standard for pressure purpose up to 700 bar (10 000 psi).
3) Zinc Plated Hydraulic Tubing Steel Pipe is available as welded or seamless type.
There Are Many Reasons Why You Should Choose IT:
It has good corrosion resistance, so you can use it for a long time in seawater and freshwater environments, and atmospheric corrosion such as seawater corrosion, freshwater corrosion, and salt spray corrosion has no effect on it;
2.With good mechanical properties, high bending strength and long service life, you can bend it into various shapes;
3.Good welding performance, welding seam is smooth and beautiful;
4.High density and low weight, easy to install and transport;
5. You can use it in many industries such as the shipbuilding industry, oil drilling industry, chemical industry, and so on.
6. Popular in the international market, it has higher strength and toughness than carbon steel, so that's why you can use it in different pressure conditions from low pressure to high pressure.
7. It has good weldability, corrosion resistance, and weatherability, so it's no wonder that we can see it in construction machinery, oil and gas industry, and other industries.
8. The zinc plated hydraulic tubing steel pipe has good appearance with bright surface and smooth edges after cutting, which makes the products more attractive than others in the market.
9.Our production's basis is customer's size, length, wall thickness, coating, etc., which is convenient for customers to use according to their needs.
Precautions:
1)Use the copper wire brush to clean the surface of the products before using it.
2)Do not use high temperature heat source to heat up the products, because it will cause damage to the surface of the products.
3)N direct sunlight exposure for a long time.
4)It likes dry and ventilated places with lower temperature and humidity.
Preparation Before Buying:
1. You can use it for the hydraulic system, and electrical vehicles, aviation and aerospace industries, and other industries.
2. Before we launch this product,it must meet many requirements of alloy steel quality, such as high strength, high toughness, good wear resistance, and so on.
3. It mainly consists of low carbon steel (mainly used in the automobile industry), high carbon structural steel, and stainless steel (mainly used in the aircraft manufacturing industry).
4.When choosing materials for different applications, you should know that these materials have different mechanical properties. If you choose material without considering this point, it will cause failure during use or even cause an accident.
Don't Forget To Consider Your Budget:
When you're buying steel tubing, it's important to consider your budget. You'll have to decide how much you can spend on the project, and select the best option that fits your needs and budget.
You can buy steel tubing in a wide range of sizes and shapes, so it's easy to find one that fits your needs.
Steel tubing is available in diameters ranging from 1/8 inch to 12 inches, with wall thicknesses ranging from 0.016 inches to 0.250 inches. It's also available in several lengths, including 10 feet (3 meters), 20 feet (6 meters) and 30 feet (9 meters).
You shouldn't forget about fittings when you're buying steel tubing for your project. You'll need different types of fittings depending on what type of project you're working on.
For example, if you are making a garden gate or other equipment that requires hinges or other fasteners, you will need hinges and fasteners that fit exactly the size and shape of the pipe. If you leave out such important details, it may cause problems when installing or using the device in the future.
Global Precision Steel Tube Co., Ltd develops and produces high quality seamless steel tubes. As one of the leading manufacturers in China, confirming DIN2391/C, EN10305, and SAE J524 standards.
We develop customized tube solutions for Automotive, engineering machinery, railway locomotive, ships, and hydraulic systems, etc.
We focus on R & D and keep improving the quality of our tube, selects the high quality steel billet which have good chemnical composition and mechanical properties. Including elongation, tensile strength, high pressure resistance should meet the requirements.
What's more, we control every process and test to ensure the quality during production. Our products benefit from very good bending and forming properties, and stand out through good adhesion and high ductility.
Our company is located in Xuzhou City, Jiangsu Province, which is only 2.5 hours from Shanghai. The factory covers an area of 68000 ㎡, with many professional production lines and testing equipment.
In addition, we have more than 300 employees and the annual output is up to 18,000 tons. Our products are covering many industry fields and accepted by customers abroad 60 countries.
We have set up a quality management system assuring the quality of all the produces and service provided. ( IATF16949, ISO9001, SGS gained).
We always chase perfection in the challenging business society. Insisting on our faith and goal, keep strong and gong on. We are looking forward to establishing win-win relationship with you!
FAQS:
1.We are manufacturer or trader?
We are manufacturer and have our own factory. More importantly, we can provide you high quality products with competitive price and best service.
You can send us an inquiry and tell us your detailed requirements, then we will send you a quotation based on your requirements and offer you some samples for your reference.
3.What is the delivery time?
The delivery time is about 25-30 days for a 20ft container after everything is correct with both sides. The specific delivery time depends on the order quantity and other factors. You can specify the exact delivery time in advance according to your actual needs.
4.How do I know if my tubing is zinc-plated?
The best way to determine if a pipe is galvanized is to test its conductivity. If it conducts electricity, it is that one ; and vice versa.
Conclusion:
Zinc plated hydraulic tubing steel pipe is a kind of high-quality, high-strength hydraulic steel pipe used in fluid transportation.
At the same time, its composition is high-quality alloy steel, in which the content of molybdenum, chromium and nickel is more than 90%. The surface of the product is to prevent corrosion.
It has excellent performance under high pressure and high temperature. Furthermore, we can see it when conveying oil, water, and gas in various industries such as petroleum, chemical industry, power generation, and so on.
If you want to know more information about our products, please contact Global Steeltube freely!