Steel Hydraulic Tubing Is Synonymous With Quality And Strength
2022-08-31
What Is Steel Hydraulic Tubing?
Steel hydraulic tubing is a type of steel pipe used for the purpose of hydraulic systems. In fact, it has many benefits over other types of materials.
The first benefit is that steel is a strong material. This means that if you need a strong pipe for your project, then this is the material to use.
Another is that steel tubing is easy to work with. You can cut, bend, or form it into any shape for your project. It also has excellent resistance to corrosion and rusting that makes it ideal for outdoor use as well as indoor use.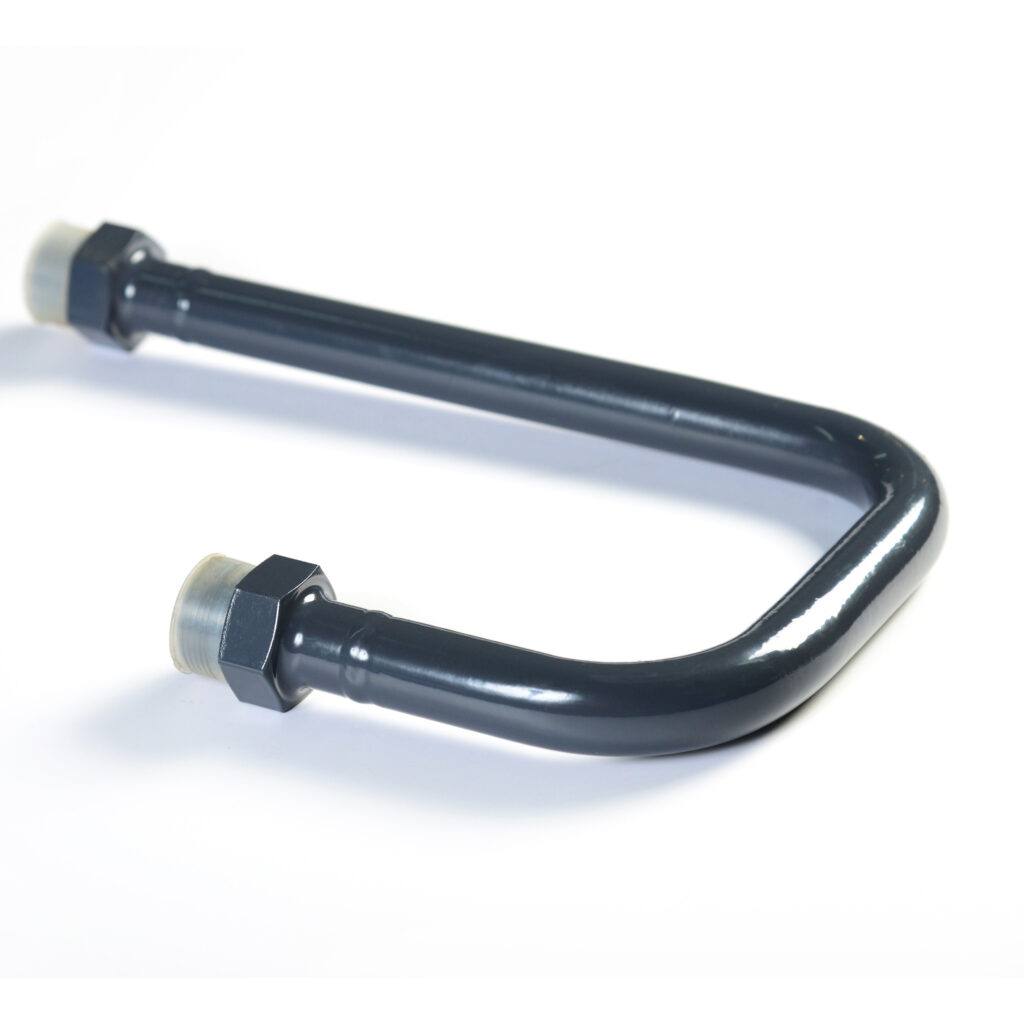 Steel tubing can also be painted or powder coated to give it a smooth finish, so there are no rough edges or jagged corners anywhere on the pipe when it comes out of the machine being manufactured. This gives it a great look in addition to being functional and durable at the same time!
Features Of steel Hydraulic Tubing:
It is a strong and durable material that can be used in a variety of applications. It comes in seamless and welded forms, the latter being the most common. This type of steel tubing has been used in industrial processes as well as in home construction projects. Here are some of its most important characteristics:
The main reason why steel hydraulic tube is so popular among manufacturers and consumers is that it has a high strength level. This means that it can withstand pressure without deforming or breaking, which makes it ideal for use in many types of machinery or equipment.
Another benefit of using this type of steel tubing is its high durability level. You'll find that it can be used for years at a time without showing signs of wear. This makes it an excellent choice for both short and long-term projects that require constant use over an extended period of time.
Excellent Resistance To Corrosion And Other Environmental Factors
Steel hydraulic tubes are not only strong but also resistant to corrosion, which makes them ideal for use in environments where there is moisture present such as plumbing systems or swimming pools. In addition to this benefit, there are other environmental factors.
What Are The Benefits Of Steel Hydraulic Tubing:
Steel hydraulic tubing is available in different forms and sizes. Steel hydraulic tubing is manufactured from high-grade steel, which is strong and durable. It's also easy to install, maintain and repair.
The following are some of the benefits of steel hydraulic tubing:
Steel hydraulic tubing is easy to install because it can be cut into any length using a hacksaw or grinder. The cut ends can be smoothened by sanding or filing them down so that they fit properly into the fittings.
Steel hydraulic tubing has a smooth inner surface, which prevents corrosion and wear and tear over time. This makes it suitable for use in harsh environments such as oil rigs where corrosion resistance is required for long-term use.
Steel hydraulic tubing can be bent into any shape required by the user, as it has high flexibility due to its thin walls (0.1 inches). This makes it ideal for use on machines that require bending such as pumps, valves and other components found in industrial plants that require movement of fluid within the system during operation.
What Can Global Steeltube Offer The Best Steel Hydraulic Tubing For You?
Global Precision Steel Tube Co.,Ltd develops and produces the high-quality seamless steel tubes. As one of the leading manufacturers in China, confirming to DIN2391/C, EN10305 and SAE J524 standard. We develop customized tubes solutions for Automotive, engineering machinery, railway locomotive, ships and hydraulic systems, etc.
We focus on R & D and keep improving the quality of our tube, selecting the high-quality steel billet which has a good chemical composition and mechanical properties. When the production of manufacturing, every process is strictly controlled and tested to insure quality. Our products benefit from very good bending and forming properties, and stand out through good adhesion and high ductility.
There Are Many Reasons Why You Should Choose it:
The main reason why you should choose steel hydraulic tubing is that it is durable and resistant to corrosion. This means that it can be used in all kinds of environments, including harsh ones. The material is also strong and flexible, which makes it perfect for various applications.
Another reason why you should choose this type of tubing is because it has a long lifespan. It can last for years if taken care of properly and maintained regularly. It won't rust easily or crack under pressure, so you don't have to worry about replacing them every now and then.
The fact that steel hydraulic tubing is available in different shapes and sizes makes them even more appealing to customers like you who are looking for something specific that fits their needs perfectly. Steel hydraulic tubes come in different sizes so that they can fit different kinds of applications without any problems whatsoever.
Precautions:
1. Do not scratch or damage the outer surface of the tube.
2. Do not use hard objects to scratch or damage the surface of the tube.
3. Do not use alkaline, acid and other corrosive liquids for cleaning or maintenance.
4. After using solvents, do not touch the surface of steel tubes directly with your hands; wipe with a clean cloth after washing off the solvent completely.
5. Avoid direct sunlight and heat when storing steel tubes; avoid high-temperature environments when storing for a long time (such as in warehouses).
Preparation Before Buying:
When you are planning to buy steel hydraulic tubing, you should make sure that the diameter of the tube is correct for your needs. In addition, consider whether you want to use it for a specific function or just as an emergency spare part.
Steel hydraulic tubing is used in many industries including construction, automotive and aerospace. This type of tubing is available in sizes ranging from one-quarter inch to two inches in diameter.
When buying steel hydraulic tubing, there are several factors that should be considered before making your purchase.
The first thing you need to do is determine how much pressure your system will need to withstand. Depending on the application, this could be anywhere between 100 and 600 PSI (pounds per square inch).
You also need to consider how much weight the tubing will support and what type of stress it will be under when in use. If these conditions change over time, then you might need more than one piece of tubing because they can fatigue easily under constant stress or high pressure over time which can lead to cracks forming in the tube wall or even failure if not replaced quickly enough.
The second thing to think about is what material type best suits your needs such as stainless steel or carbon steel.
Don't Forget To Consider Your Budget:
When you are looking for the best steel hydraulic tubing, you have to consider many factors. Here are some of them:
1. How Much Can You Spend?
2. What Are Your Needs?
3. What Is The Brand Of The Product?
4. Does The Product Have A Warranty?
5. What Is The Size Of The Steel Tubing That You Need To Buy?
Global Steeltube is a professional seamless steel pipe manufacturer and supplier in China. We can supply all kinds of steel tubes, pipes, sheets, coils and plates for your project needs. We have the largest stock of seamless steel tubes in China with more than 100000 tons of warehouse space that is ready for loading.
It is our pursuit to provide high-quality products with competitive prices and excellent service to global customers. With over 20 years of experience serving our customers, we pride ourselves on providing them with a variety of products that meet their exact needs.
One of our pride is our commitment to customer service. And our sales staff has over 15 years of experience in the industry, so they know what their customers want and how to deliver exactly what they need.
What's more, they are happy to answer any questions you may have about our products or services, so please feel free to contact us if there is anything you need help with!
What's more, we control every process and test to ensure quality during production. Our products benefit from very good bending and forming properties, and stand out through good adhesion and high ductility.
Conclusion:
If you are still unclear about the size, use, and other considerations when selecting, please contact the relevant staff on our official website. It is our honour to be able to help you answer your questions!