A Look At The Top-Rated Cold Drawn Seamless Carbon Steel Tube
2022-09-01
What Is Cold Drawn Seamless Carbon Steel Tube?
Cold Drawn Seamless Carbon Steel Tube is a kind of steel tube made by cold-drawing, which is the process to make the steel tube with a certain diameter and wall thickness. It has good strength and wear resistance without any heat treatment.
Features Of Cold Drawn Seamless Carbon Steel Tube?
It is made of good quality carbon steel material. It is used in mechanical, building material, electrical and other industries.
1. High strength, good toughness and high hardness, good wear resistance and abrasion resistance
2. Good formability and weldability
3. Excellent corrosion resistance under irradiation
4. Good thermal conductivity and high-temperature strength
hua
Benefits Of Cold Drawn Seamless Carbon Steel Tube:
1. High mechanical strength, good toughness and fatigue resistance;
2. Sound insulation, good heat dissipation;
3. Low cost and easy to be processed;
4. Corrosion resistance and good anticorrosion performance in seawater and brine solution;
5. Good weldability
You can weld it directly with other materials such as stainless steel, alloy steel and so on.
6. Easy to clean it after we completing the welding process, no need to remove the slag by pickling or grinding.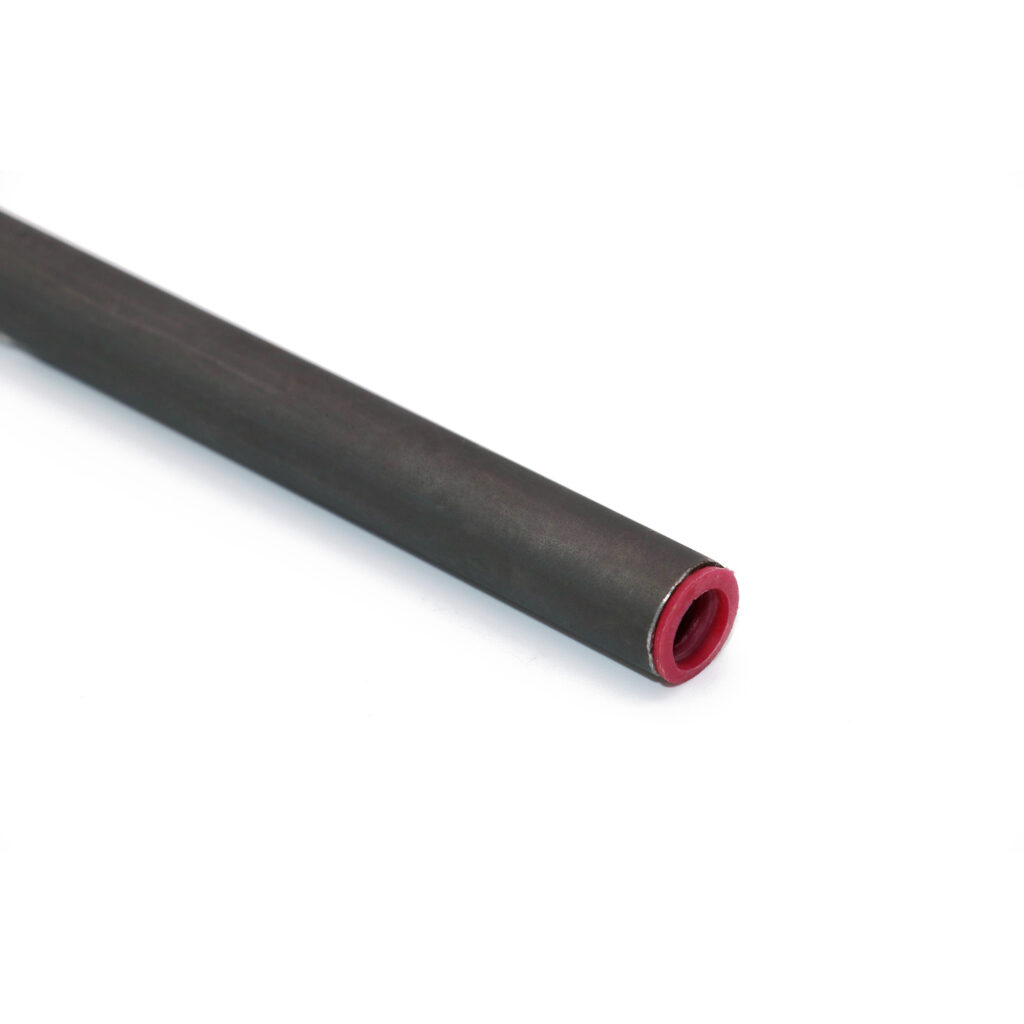 The Production Process:
1). Raw material in the state of molten steel, carbon steel or alloy steel production by the ladle metallurgy method or electric arc furnace.
2). The molten steel into a continuous casting machine through the mould to produce a continuous casting product, after cooling and cutting off the tail;
3). In order to increase its strength and toughness, the surface roughness of the material is generally greater than 100nm, so that we can use it for large-diameter pipes;
4). After straightening, bending and other processes, cold draw it into seamless tubes;
5). We polish the inner diameter to achieve smooth surface finish requirements, and outer surface roughness shall not exceed Ra0.6μm;
6). After passing the inspection and acceptance by the inspection agency, we can use it as a pipeline material.
Why You Should Choose Cold Drawn Seamless Carbon Steel Tube?
Cold drawn seamless carbon steel tube is non-alloyed steel of high quality. We make it by continuous casting and then draw the ingot through a rolling mill to make the finished product. It has a smooth surface, no sharp corners and excellent dimensional accuracy.
And it has a uniform inner diameter and a flat cross-section, which means it can easily accept welding or machining. In addition, it has good strength and toughness properties, making it ideal for applications with high tensile strength requirements.
The scope of application includes oil and gas transmission lines, oil pipes, automotive exhaust systems, chemical processing equipment and many others.
Precautions:
1. Avoid the use of direct heat when working with carbon steel products.
2. Avoid exposure to moisture and water.
3. Avoid impact, friction and other mechanical loads which may cause surface damage and deformity.
4. In case of contact with chemicals, flush with water immediately after exposure to such environments and wash thoroughly with soap or detergent before returning to normal conditions.
5. Furthermore, in case of contact with acids or alkalis, flush with running water immediately after exposure and wash thoroughly with soap or detergent before returning to normal conditions.
Preparation Before Buying:
1. Check the quality of the product and check whether it is a cold-drawn seamless steel pipe. If you cannot find any identifying marks, use a micrometre to check to see if it is within the allowable tolerances for length and diameter. You can also use an ultrasonic flaw detector to check whether there are defects in the steel pipe.
2. Besides, check whether the surface of the seamless steel tube is smooth and without burrs and scratches. However, if it has burrs and scratches on the surface, it will cause problems during welding and affect its quality;
3. Remember to check whether there are any cracks on the surface of the seamless steel tube (the joint area is especially prone to cracking);
4. The surface colour should be uniform, without rust spots or discolouration;
5. Moreover, check whether there are spots caused by impurities on the surface of cold drawn seamless steel tube.
The inner diameter and wall thickness should be consistent throughout its entire length;
You can send us the drawing or specification and we can prepare for you.
We can design for you according to your requirement if you have no drawing or specification.
Discuss with us the requirements of material, size, quality and quantity, etc. And then, we will give you a price quote based on our detailed calculation and also give you some suggestions if needed.
Budget is an important factor:
When choosing cold drawn seamless carbon steel tube, it's important to take budget into consideration when buying seamless carbon steel tube. This will help to avoid overspending on products that are not useful for your business. In addition, you should check out what other companies in your industry are using and set up a budget accordingly.
Conclusion:
In the past, the raw materials of cold-drawn seamless carbon steel pipes were of poor quality and poor mechanical properties, which seriously affected their organizational quality, surface quality and internal quality. The performance of cold drawn carbon steel tube was not up to standard.
Today, with the development of EDM, laser cutting and other technologies, the surface roughness of cold-drawn seamless carbon steel pipes is significantly reduced.
In general, its mechanical properties of it have also been significantly improved after using special heat treatment techniques. Through these measures, we have greatly improved the performance of cold drawn seamless carbon steel tubes.
We draw the tubes from hot or warm rolled material by rolling mills or extruders. We mainly use this pipe in the construction and petrochemical industries.
The main characteristics of the product are as follows:
1、High strength and toughness
2、Good corrosion resistance
3、Good welding performance
4、Good bending property
In the end, after understanding the above information, if you have any further questions, please contact us:Global Steeltube.