Hydraulic Tube Assembly Manufacturer——Global Steeltube
2022-09-01
What is Hydraulic Tube Assembly?
Hydraulic Tube Assembly is a type of hydraulic system that uses tubes to transmit the hydraulic fluid. It includes a tube, an end cap and a rubber seal.
The end cap is usually made of metal or plastic and is installed on the tube to prevent leakage. The rubber seal is a ring-shaped component that fits around the outside of the tube and provides additional protection against leakage.
The primary function of a hydraulic tube assembly is to protect and stabilize the pressure in a hydraulic system. Hydraulic fluid flows through these assemblies when they are compressed or extended during operation.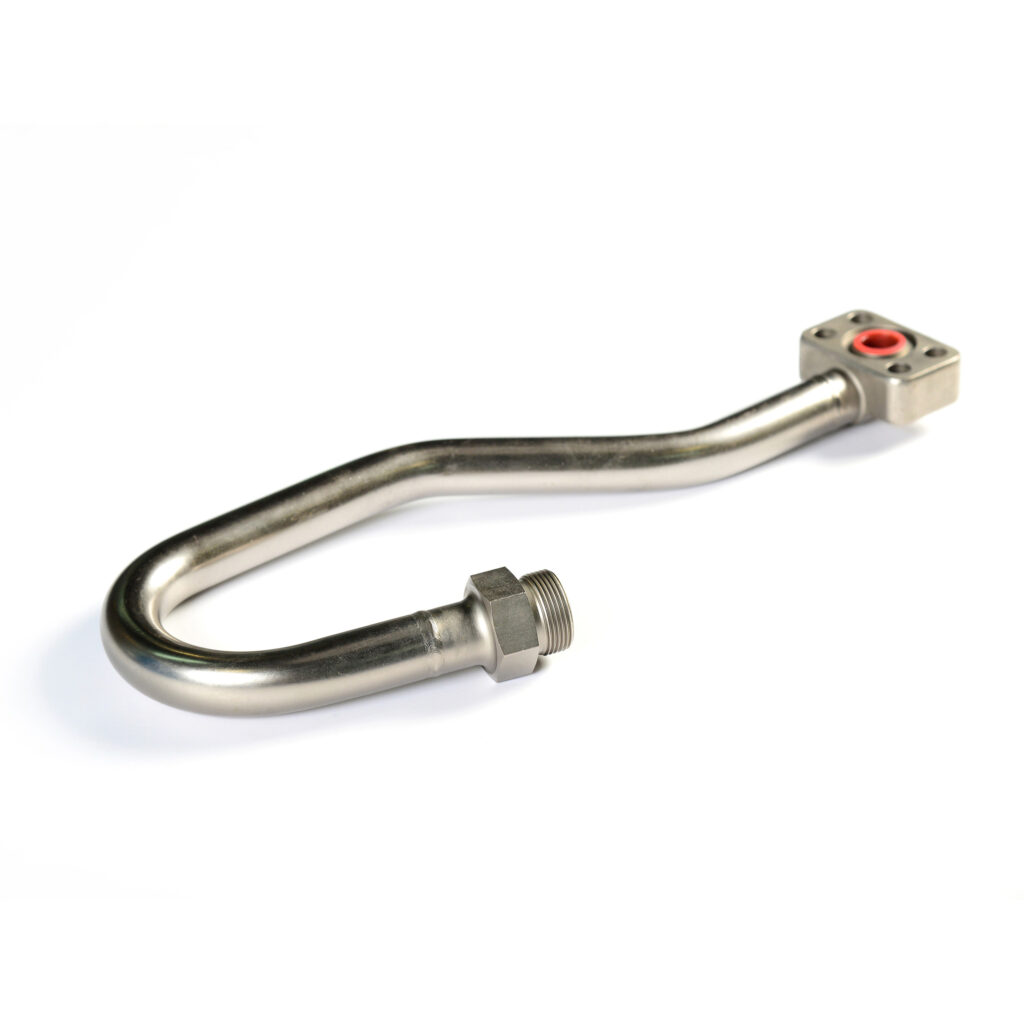 This fluid then travels through hoses or piping to various devices to perform various functions such as lifting heavy loads or powering actuators for opening and closing valves.
Global Steeltube offers the ideal Hydraulic Tube Assembly for You:
Global Steeltube is a leading manufacturer of hydraulic tube assemblies. With our cutting-edge technology and more than ten years of experience in this field, we have become one of the most reliable suppliers of hydraulic tube assemblies in China. We are capable of providing customers with high-quality products at competitive prices.
Our products are widely used in mining machinery, construction machinery, shipbuilding, automobiles, power plants and other industries. Our products include hydraulic fittings, hydraulic hose assemblies and other related parts.
The core components of all our hydraulic tube assemblies are tubes and flanges made from carbon steel or stainless steel according to the customer's requirements.
They can be manufactured according to your requirements or the pictures you provide according to your drawings or samples, with different specifications such as wall thickness and material type. We can also manufacture customized hydraulic tube assemblies according to your requests.
The most important reasons for choosing an ideal tube assembly manufacturer:
The quality of the products must be top-notch. You do not want to end up with faulty products. This can hamper your business and reputation as well. A company that has been in the industry for years will know what it takes to make a good product and will ensure that they keep its standards high at all times.
You should also consider how much money you are willing to spend on your project and then look for a company that can provide you with components at an affordable price without compromising on quality. A company that has been in this business for many years will know how much it costs to produce a high-quality product, which is why they will always offer competitive prices that you can afford without breaking the bank.
Innovation plays an important role in any industry because it helps companies stay ahead of their competitors by coming up with new ideas and concepts that make them stand out from the rest of the pack.
If you want a tube assembly manufacturer who can help you come up with innovative designs then look no further than us! We have plenty of experience creating custom products.
Advantages of the ideal Hydraulic Tube Assembly Manufacturer:
Hydraulic Tube Assembly is the most important part of a hydraulic system. The high-quality hydraulic Tube Assembly can be made by our professional Hydraulic Tube Assembly Manufacturer. Advantages of the ideal Hydraulic Tube Assembly Manufacturer:
1. High quality, competitive price and fast delivery;
2. We can manufacture according to the customer's drawing or sample;
3. We are a manufacturer, so we have our factory and we have experience for many years.
We have our R&D team, so we can supply you with the best products with our professional knowledge
You want to be sure that your hydraulic tube assemblies will last. An ideal hydraulic tube assembly manufacturer will conduct quality checks throughout the manufacturing process to ensure that each part meets the highest standards for durability and quality. They will also test every batch to make sure there is no defect in any part.
When you need new parts quickly, you want them delivered on time so your equipment does not suffer downtime. An ideal hydraulic tube assembly manufacturer will make sure that all orders are delivered on time so that you do not have to worry about it affecting your business.
A good manufacturer understands that one of their main priorities is providing value for money while still maintaining high standards of quality and customer service.
You can expect competitive pricing from an ideal hydraulic tube assembly manufacturer because they understand how important it is for their customers' businesses.
Conclusion:
The ideal Hydraulic Tube Assembly Manufacturer is Global Steelttube.
Global Steelttube is the leading manufacturer of the hydraulic tube assembly. Our products are durable, and we provide a wide range of options to suit your needs.
If you're looking for a hydraulic tube assembly manufacturer that can deliver high-quality products at a reasonable price, look no further than Global Steelttube. We offer a variety of standard sizes and styles, as well as custom options.
We use high-quality materials that ensure durability and performance to build hydraulic tube assemblies. And design them to withstand extreme pressure and temperature changes, so they're perfect for use in harsh environments.
We also offer customized designs to meet all your needs. Whether you need a single size or multiple options for your particular application, we can build it for you!
If you have any questions about our Hydraulic Tube Assemblies, please don't hesitate to give us a call today!